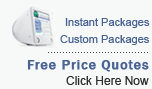 If you would like to receive a free proposal or price quotation for a software project or consulting, please click here and fill out the form.


"Once a new technology rolls over you, if your're not part of the steamroller, you're part of the road."
Stewart Brand


Changes Solutions

First, Changes Solutions assesses your current business and IT environment. We establish where you are, confirm where you're going, and identify what you need to get there. Every business is different, and by understanding your business situation and goals Changes Solutions can help you develop a unique IT transformation plan. Changes Solutions helps you achieve those goals with the least amount of time, effort and money through SHORTEST ROUTE!

Second, Changes Solutions combines our services with technologies from industry leaders to provide the best business technology foundation to meet your needs - we partner with the people and companies developing the most effective solutions in the industry.

Third, Changes Solutions helps you cross the business-technology chasm to provide the best possible solutions for your business - flexible, robust, well-engineered solutions that work together throughout your enterprise, allowing you to focus on your business.







Receive newsletters and powerful information